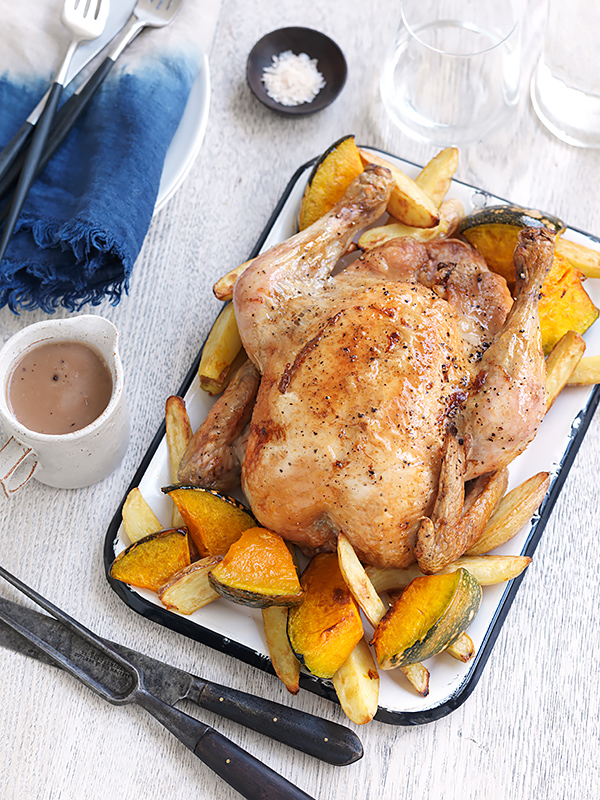 Whole Roast Chicken
2015-03-10 04:48:07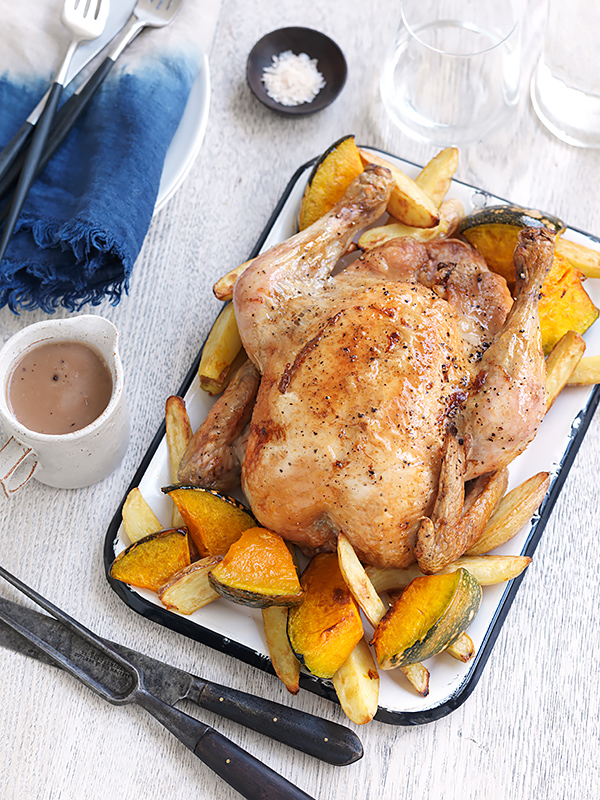 Our roast chicken recipe is the ultimate 'set and forget' meal. Simply prepare the simple ingredients, place in the
Steam Combi microwave
for an hour and an hour later dinner will be on the table!
Ingredients
1 whole chicken
5 potatoes, cut into wedges
¼ butternut pumpkin, cut into wedges
2 tablespoons oil
1 sprig fresh thyme
Salt and pepper to season
Stuffing
2 lemons, halved
3 gloves garlic
1 sprig fresh thyme
Instructions
Stuff chicken with lemon halves, garlic gloves and fresh thyme.
Sprinkle chicken with fresh thyme, salt and pepper.
Place in roasting pan and surround with potato and pumpkin wedges.
Brush chicken and vegetables with olive oil.
Place breast side down on glass shelf in middle shelf position.
Cook on 600 W for 15 minutes, turn over and cook on 600 W for further 10 minutes.
Cook on Convection 190 °C for 20 to 25 minutes until the chicken golden brown.
The Ideas Kitchen https://theideaskitchen.panasonic.com.au/