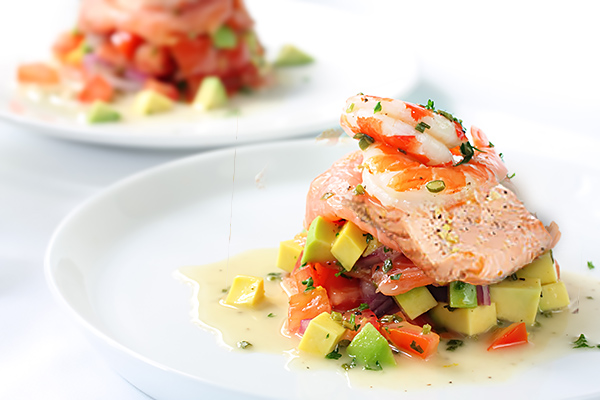 Salmon with Chilli Mango Salsa
2015-03-10 04:11:46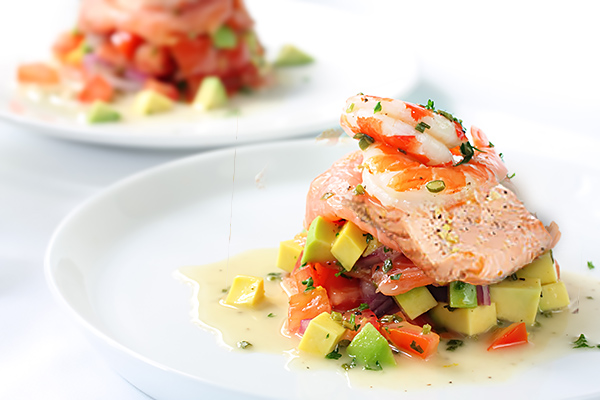 Spice up your microwave salmon with tropical bed of mango sals and just the right hint of chilli to give it a kick.
Ingredients
2 salmon fillets
2 tbsp of lemon juice
Mango salsa:
1 red chilli, thinly sliced
100g peeled and cooked prawns (optional)
2 spring onions, thinly sliced
1 avocado, peeled and chopped
1 ripe mango, chopped
1 sprig fresh coriander, finely chopped
Juice of 1 lime
Instructions
Simply mix all the salsa ingredients together (with or without prawns as you prefer) and leave to chill in the fridge.
Place the salmon in a shallow ovenproof dish and add the lemon juice.
Cover with pierced cling film and place on the glass turntable in your Panasonic combination microwave oven.
Use the AUTO FRESH FISH PROGRAM to perfectly cook the salmon – bear in mind this will not take long!
Serve the salmon immediately with the salsa on top – and maybe a fresh green salad and lemon mayonnaise, and a glass of chilled white wine.
The Ideas Kitchen https://theideaskitchen.panasonic.com.au/