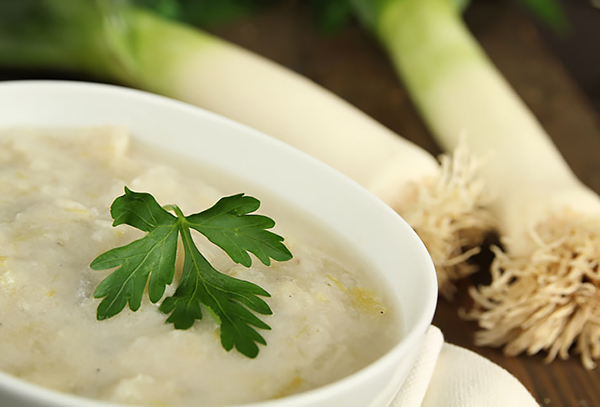 Potato and Leek Soup
2014-09-02 06:23:40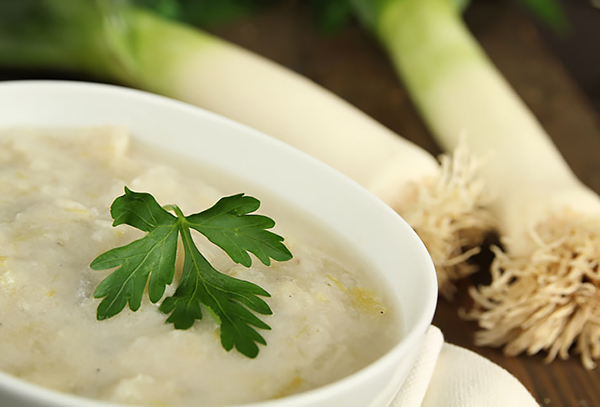 This thick and hearty classic soup is always a family favourite and when you harness the power of your Panasonic microwave and hand blender, you won't believe how fast this dish can be on the table.
Ingredients
350g leeks sliced (prepared weight)
350g peeled and cubed potatoes
25g butter
300ml chicken stock
300ml whole milk
30mls crème fraiche
Salt and pepper
Instructions
Place the leeks, potatoes and butter in a large bowl. Cover and cook on HIGH MICROWAVE for 5mins.
Gradually add the stock and seasoning.
Re-cover and cook on HIGH MICROWAVE for 15mins or until the vegetables are tender. Stirring halfway.
Allow to cool slightly.
Blend with hand blender until smooth.
Stir in the crème fraiche and season to taste. Heat on MEDIUM MICROWAVE for 3 mins or until piping hot.
The Ideas Kitchen https://theideaskitchen.panasonic.com.au/