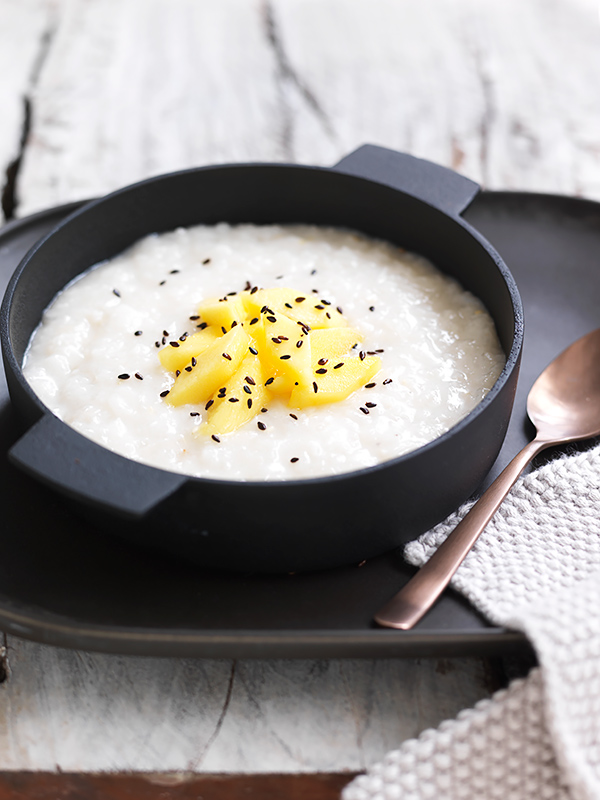 Mango Sticky Rice
2015-01-09 03:40:19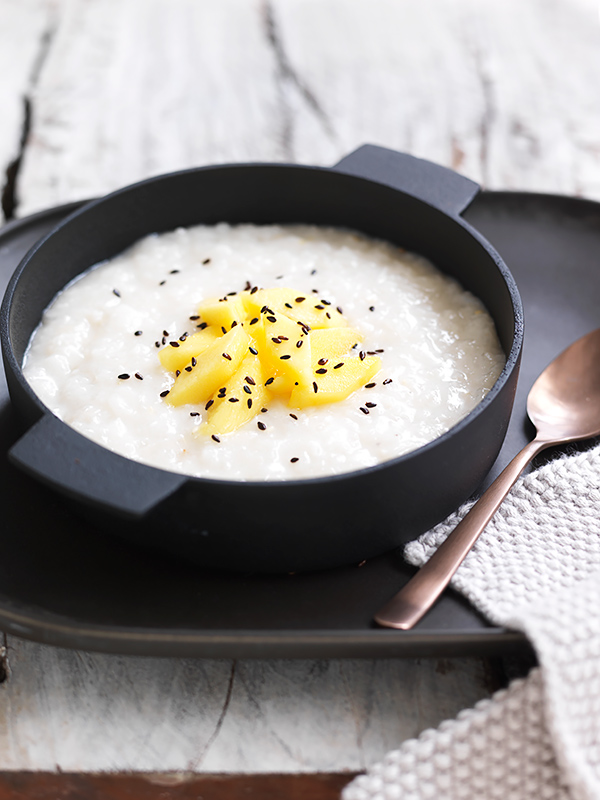 Despite being one of the world's most versatile grains, rice has a bit of a boring reputation. That little mound of white rice is the thing you have with the dish, not the dish itself. We're on a mission to give rice a makeover and show you how to serve up exotic dishes where this grain can really shine, using a Panasonic rice cooker.
Click here to check out our range of rice cookers
.
Ingredients
200 g Glutinous Rice
600 ml Water
240 ml Coconut Milk
4 tbs Sugar
1 tsp Salt
2 Mangoes, sliced
1 pinch Sesame Seeds for garnish (as desired)
Instructions
Put the glutinous rice in the rice cooker pot and add the water.
Soak the rice in the water for at least one hour.
Choose the PORRIDGE menu, then proceed to cook by pressing START.
Once the rice is fully cooked, let it cool.
Heat the coconut milk in a saucepan over medium. Bring to a gentle simmer. Add sugar and salt and mix well. Remove from heat.
Mix the coconut milk with the cooled glutinous rice.
Arrange in a serving platter and serve with sliced ripe mangoes.
Garnish with sesame seeds.
The Ideas Kitchen https://theideaskitchen.panasonic.com.au/