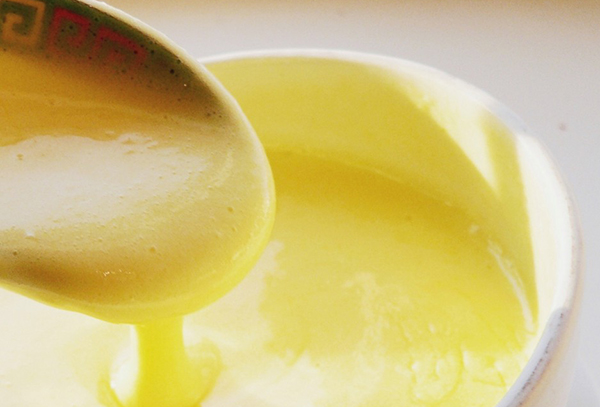 Hollandaise Sauce In 10 Minutes
2014-09-01 05:38:28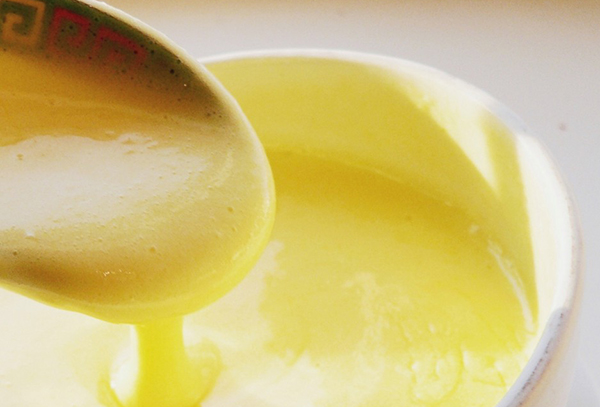 With hollandaise sauce having a reputation of being difficult, we thought to share a hack that allows you to make hollandaise sauce at home, with a fast and effective method, that results in a creamy, smooth and rich sauce that is indistinguishable from one made with the traditional whisk method.
Ingredients
30 ml Egg Yolk
1 tsp Water
1 tsp Lemon Juice
1 pinch Kosher Salt, to taste
120 g Butter
1 unit Cayenne Pepper/Hot Sauce (optional)
Instructions
Melt your butter in a small saucepan at high heat, making sure to swirl it constantly until the foaming stops.
Slide that butter into a 1 cup liquid measuring cup.
Placing the head of your hand blender at the bottom of the plastic cup, mix the egg yolk, water, lemon juice and a pinch of salt.
While the hand blender is mixing the ingredients in the cup, slowly pour the hot butter into the cup. Keep that up until all the butter is gone.
Season to taste with kosher salt, and if you're feeling like you want that extra something, add cayenne pepper or hot sauce.
Serve it immediately.
The Ideas Kitchen https://theideaskitchen.panasonic.com.au/