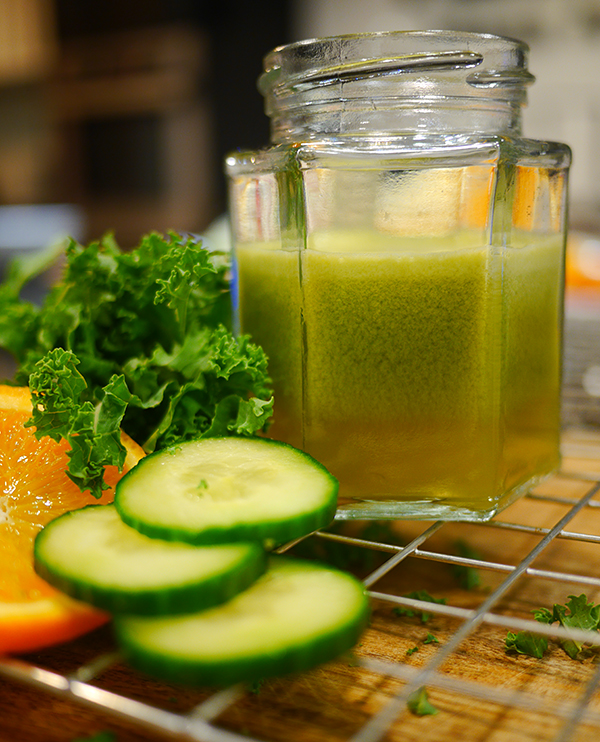 Green Power Juice
2017-03-08 02:55:01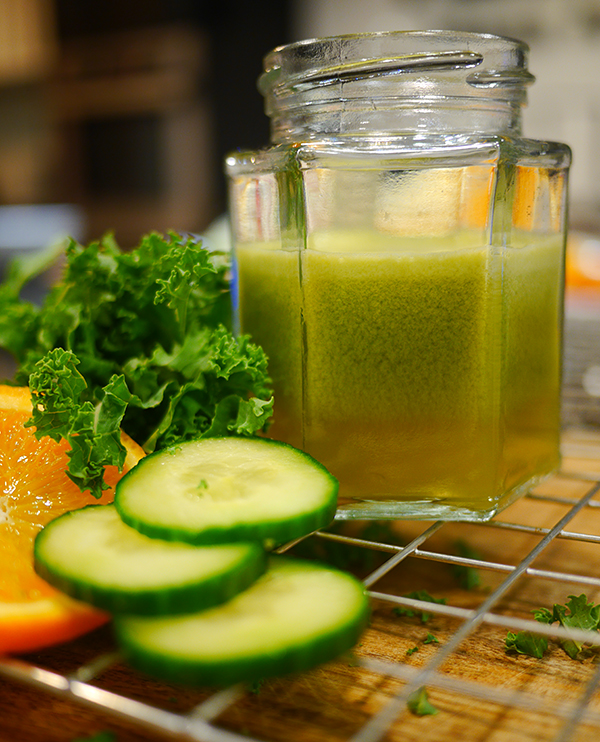 Cucumber is 99% water, but did you know apples are made up of 85% water? Green apples and green vegetables also help to cleanse the digestive system, thus removing toxins as much as possible through elimination.
Ingredients
2 Apples
140g curly kale
2 celery stalks, halved
½ cucumber
2.5 cm piece of fresh root ginger
1 lemon, peeled and halved
1 orange, peeled halved
Instructions
Place one apple in the juicer followed by the other ingredients, finish with the second apple.
Juice all the ingredients and pour over ice.
The Ideas Kitchen https://theideaskitchen.panasonic.com.au/