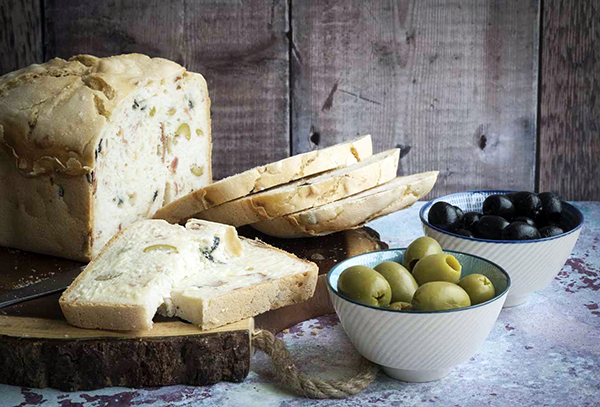 Gluten-Free Bread with Bacon and Olives
2017-10-17 03:53:15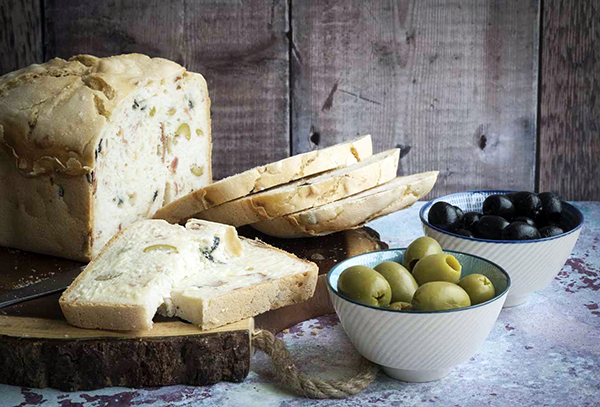 Serves 6
Here's a gluten-free treat, tried and tested at by Panasonic! This is a white savory loaf perfect for sandwiches or just sliced with a little (or a lot) of butter. The chunks of olives compliment the bacon flavour superbly! Impress your friends with this surprisingly simple recipe and great results! Let our bread maker be your secret culinary weapon!
Ingredients
350ml Water
1 tsp Cider vinegar
1 tbsp Oil
2 Medium Egg
1 tsp Salt
1 tbsp Honey
450g Gluten-Free Flour
1½ tsp Yeast
50g Pitted Black Olives
100g Cooked Lean Bacon
Instructions
Place all the ingredients in the ingredients list into the bread pan in the order listed.
Set the bread maker to the gluten-free setting with dark crust.
Remove the bread at the end of the bake cycle and allow to cool before slicing.
Notes
Loaf size: medium
The Ideas Kitchen https://theideaskitchen.panasonic.com.au/